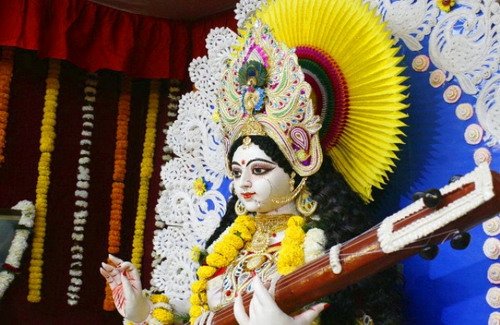 "Om Bhadro Kallyoi Namo Nityang —
Saraswatyoi Namo Namah
Veda Vedanta Vedanga —
Bidyasthanebhaya —
Ebacho Esso Swachandana —
Billopatro Pushpanjali
Om Oing Shree Shree Saraswatoyi Namoh"
The mantra above brings back memories in many of us from our childhood days of getting up early in the morning, going to the neighborhood pandal loaded with books but on an empty stomach to offer our respects to Maa Saraswati and seek her all-important blessings for the upcoming exams. After the blessings were received it would be time for the 'not to be missed' prasad featuring kool (ber), sports & general fun with friends.
Saraswati, the Goddess of knowledge, music, arts and science is worshipped as Saraswati Puja is mainly organised by the young group of KBSS. The festival is celebrated every year on the fifth day of the shukla paksha of the Magha (usually in the month of January/February), on the day called 'Basant Panchami'. Vasant Panchami is the advent of spring and its colors, fledging life and hope. Maa Saraswati is the Goddess of Learning, particularly of poetry and music, learning and science in Hindu Mythology and we begin our year by seeking her blessings and paying homage to the power of learning and knowledge.
It is nice to see the school and college students taking up a challenge giving their best to celebrate the day. Multiple music and dance are performanced at our premises both entertain and educate the community about our culture and heritage. We also have hathe-khodi for the little ones as they take their first steps into reading and writing.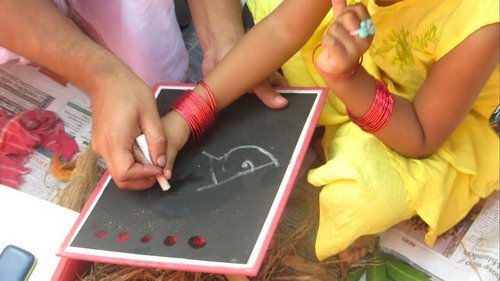 Join us!
Become a Member
Be a part of Kochi's first & the grand old association and discover the whole new world of your community.